The April Seeding Moon - Growth
Posted on March 18 2017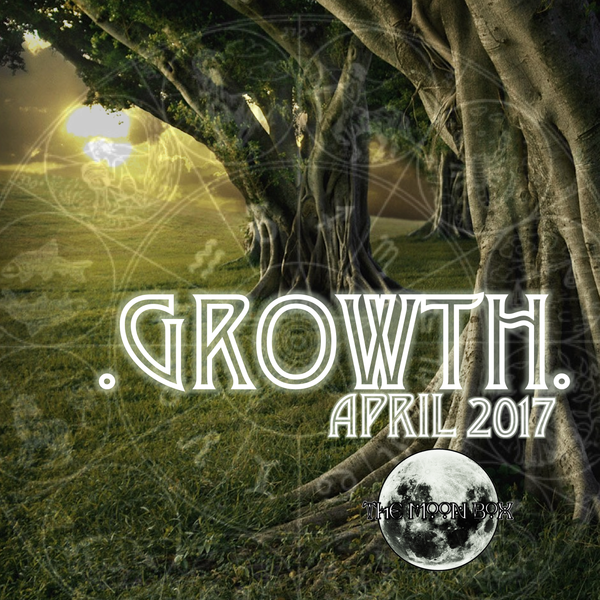 April is upon us, along with the opportunity for Growth. This is a very special subject to us as we are always focused on growing and developing our Spiritual, Mental and Physical Body. Growth can also refer to Financial, Career or Love. Often, Growth comes to you in life in the form of Change. It is so important that you answer the promptings of change when they are gifted to you through Signs and Intuition. This could be in the form of anxiety, depression or a lack of motivation. When your body and soul scream at you, they are asking for changes to take place in your life. Do not be afraid to follow these promptings, even with unclear outcomes. Calculated Risk can bring about great rewards BUT only if you are willing to take the leap.
In this box, we give you the tools that you need to prepare yourself for change and to embrace the growth that is intertwined with your purpose. We have spent countless hours preparing this box for you, knowing that it has the potential to change lives when obtained by the right person.
Join us as we take a leap of faith in April.
Sending you an abundance of Growth,
The Moon Box