The Deluxe 2023 Beltane Collection - Preorder Information!
Posted on April 05 2023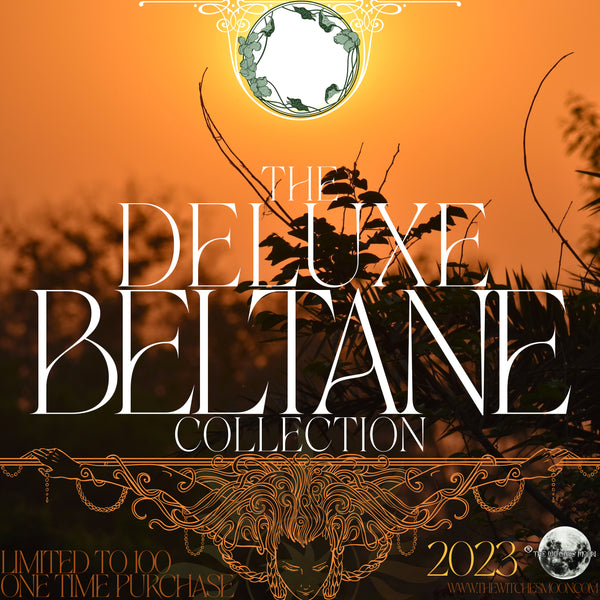 We are so thrilled to announce our Deluxe Beltane Collection! Pre-Orders for this one-time collection open on Friday, April 7th, 2023, at 6:00pm (MST Mountain Standard Time (Phoenix, Arizona Time). Please know that these are limited to only 100. The items in this box may include but are not limited to exclusive hand-made items, altar tools, books, tarot/oracle decks, crystals, artwork, etc. Please see the following information:
Pre-Orders open Friday, April 7th, 2023 @ 6:00pm (MST)
Limited to 100. Once these are gone, there will not be additional boxes made.
Ships on Wednesday, April 19th, 2023
Price: $155.00 (plus shipping)
This is NOT a subscription service, but rather a one-time purchase.
International/Canada customers can purchase as well, depending on country. We cannot guarantee transit times for International or Canada shipments.