The Moon Box Introduces The Witches Bounty
Posted on November 13 2017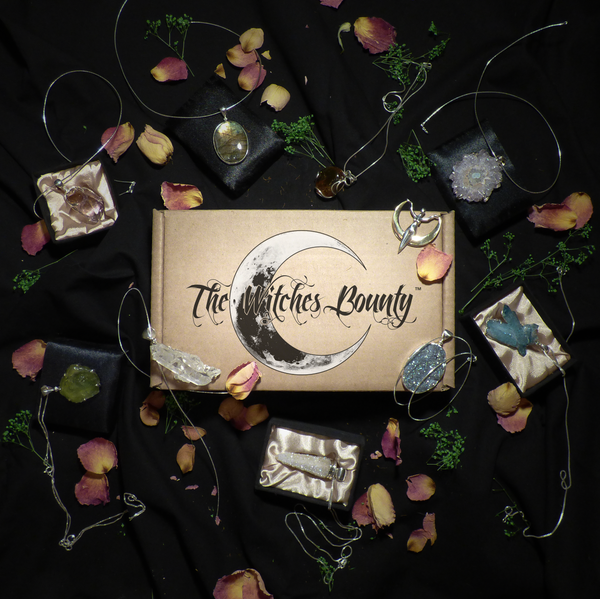 We are so excited to announce our second subscription service, The Witches Bounty, from the makers of The Moon Box. In this box, you will find a High-Quality Crystal/Metaphysical Pendant, Crystal and Anointing Oil (Silver Chain Sold Separately, Velvet Necklace included in each box). These beautiful one-of-a-kind pendants are stored in Sedona, Arizona, known for its Energy Vortexes and Metaphysical Communities. We have spent many moons curating and searching for the most unique hand-crafted pendants and crystals for you to enjoy. Each Pendant, Crystal and Anointing Oil have been enchanted and hold powerful energy. Each month contains a theme based on a specific energy.
We have curated this box with the intention of enhancing the magick that flows through your life. Take comfort in the beauty and peace attached to these items and allow Mother Nature to comfort you as you walk confidently through the challenges that face you. 
We send you energies of Abundance & Growth.
The Moon Box